If it is the first time on the saddle, it is but natural to be a little nervous. Do not let these emotions to over ride you. The whole experience can be stressful if you do not handle the situation properly. To start with have a guided ride, ensure there is a ranch close by. If possible read books on horse riding tips to create a safer environment for riding preventing accidents. Considering you are capable of getting on to the saddle, it is the right time to get on the horse back and start riding.
Here are some simple steps that can make your horse riding experience fun and enjoyable:
· Wearing proper riding gears is crucial while taking on the horse. Long pants with boots are part of the riding gear. Moreover the closed toed shoes help to perform the riding task better. It is ideal to opt for cowboy boots that are short heeled to ensure the feet is free from slipping. It is not encouraged to carry scarves or purses or other accessories. Do not forget to wear helmet for protection in case of an accidental fall.
· To start with greet the horse. These are friendly creatures and respond to your call. Remember they are not lifeless vehicles but creatures with emotions. The horse is initially nervous when someone new rides them. Develop a cordial relationship with the horse. Greet the horse and extend your hand for him to register your smell. Then wait for the horse to touch your hand with his nose. This technique is called horseman's handshake and could be interpreted as asking his permission to ride him.
·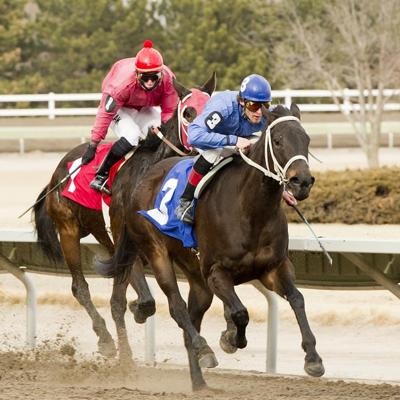 Be confident while approaching the horse, do not be nervous. He can feel your nervousness and can get uneasy. Horses are trained at the ranches to be mount on the leftside. While mounting the horse you will be holding the guide will be holding the head of the horse. This is done to ensure that the horse does not move while you try to mount. Place the left foot into the gold and then take control of the reins using the left hand and then propel your body up with your right leg. This ensures smooth riding. Never try to push the horse with your arms as it could hurt him; instead put your hands on the rear for balance.
· Sit straight and relax. It is normal to feel excited seeing all the horse riding shows on TV. The best position would be to sit tall and hold the reins in a gentle manner. Set your foot on the stirrup and maintain your balance on the horse, ensuring it feels like he is carrying a load.
· Hold the rein using each hands and ride like an Englishman. If you like the Western style, hold it in one hand. Relax your arm and do not pull it harder as it might hurt your horse.
· Never count on saddle horn for your balance. It can make you feel unstable. It is best to adjust your posture by extending your legs and holding the reins in a more gentle manner.