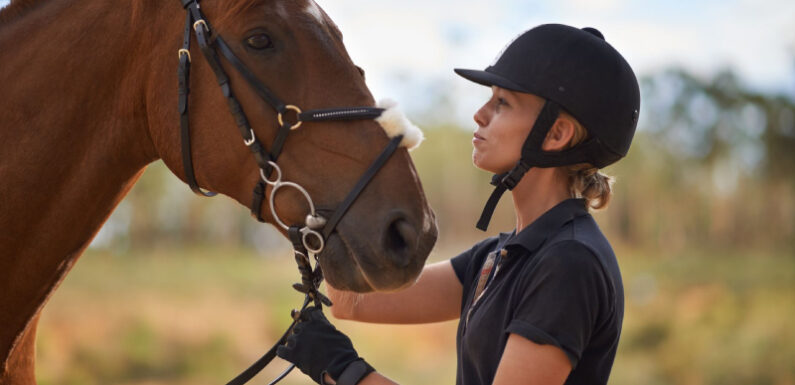 Caring tips for racehorses
Racehorses demand an impressive fitness level to compete at horse races. Persistent physical & mental conditioning and proper feed intake can help these horses achieve significant fitness levels. Popular trainers recommend micromanaging racehorses' everyday routine and constantly monitoring horses' health to prevent flaring minor health issues to big ones. Racehorses are treated to best in class treatment during their grooming period in race yards and are tended to a strict diet regime & exercise routines to attain the perfect health. Here is a detailed journey through the caregivers' measures to raise an efficient racehorse.
Caring tips for racehorse before the race day
Horse racing is one of the oldest sports entertainment existing that is still carried over with the same grace and glamour. Grooming the racehorses for horse racing is one of the most challenging elements of the sport. This is the reason why many dedicated groomers work hard to prepare the horses for a sparkling career. Apart from the dedicated groomers, the horses are treated to various unique treatments to help them perform at their best potential.
Horse trainers are licensed professionals who are trained to manage and train horses for races. As the horses are susceptible to frequent aches, therapies like heat or ice therapy can work wonders for these racehorses. Trainers are also responsible for feeding the racehorses an adequately balanced diet at regular intervals. Although this routine care is enough to groom a healthy racehorse, the horses tend to get injured while on a track or during practices. Follow these simple, caring tips that can help racehorses to spring back to their healthy being.
Heat and ice therapy for aches: Routine and intense practicing can result in ligament and joint inflammation. These can be effectively treated with ice and heat therapy to ease pains and aches in racehorses. The heat therapy is carried out using infrared blankets that soothe soreness by facilitating the increased blood flow to the affected area.
Routine feeding and exercising: while this may seem to be regular practice, consistent and routine feeding and exercising is crucial to keep the horses fit for races. Grooms take care of the racehorse's daily needs without fail.
Mental conditioning: Racehorses also rely on a good mental state to get prepared for the next race. It is imperative to note that the racehorses are conditioned to habits, and trainers who can school the horses right from the beginning nurtures a confident and bright racehorse who behaves correctly at race yards. It is also essential to be aware of the horse's mood changes whenever they face defeat.
Careful observation: The trainers must be capable enough to identify changes in horses' behavior. This realization comes from the days of careful observation, like checking the feed tubs to make sure that the horses feed themselves properly and observing the horses for any slightest changes. Observing racehorses closely can avoid developing minor injuries into bigger ones.
Hoof care: Hoof care is crucial for racehorses as they tend to apply more force towards their lower limbs. It is essential to have the horses shod regularly to help lower limbs function correctly.
Respiratory wellness: The racehorses are also prone to respiratory illness, with exercise-induced pulmonary hemorrhage being a common disease affecting lung health. Vaccination against respiratory diseases and symptoms handled by trainers can help prevent respiratory illness considerably.
Caring tips for racehorses after the race
The horses are prone to injuries and fatigue after a race. Hence, care must be provided to ensure that horses are in sound health. Follow these simple tips to care for the racehorses after a race.
Cooling out phase: The cooling out phase is referred to the period the horses take to get their heartbeats back to normal. It is crucial to let the horse cool out before moving to the stall.
Avoid choking and founders: It is recommended to back off from feeding grain and hay to racehorses after a race, as they can lead to choking and conditions like founders that are extremely painful for hooves. Poultice or clay mixture is applied on horse legs to reduce the pain.
Allow to rest: The racehorses are given a few days of rest to help them recover from exhaustion and pain.