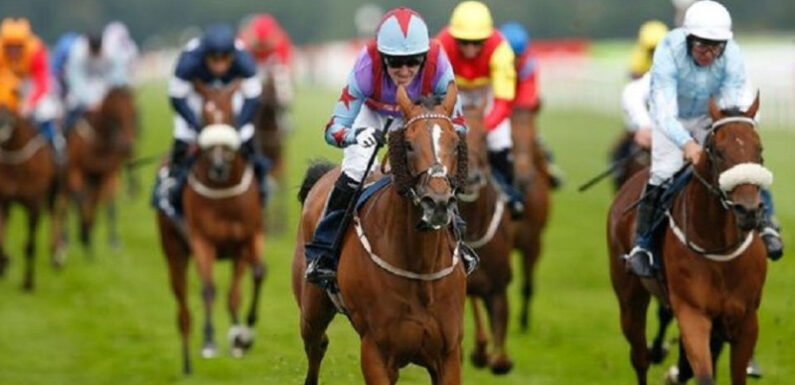 A Peek Into The Best Race Horses
Horse racing is a popular sporting event that has been around for centuries. It is the oldest known sport across the world. Like any other sports personality, there were select race horses around the world who were quite famous in this field. Let us take a peek into some of the best race horses ruling the current racing circuit.
Sea The Stars started his career in 2006 but it was not until 2008 when he made his name for himself in the racing circuit. He finished fourth in the first race he ran but that was the last time he lost any race. There was never looking back. As a juvenile, he won the next two races. As a three-year-old, he became the finest middle distance race horse in the history of British horse racing. He won the 2000 Guineas in 2009, and he won the Group 1 Eclipse Stakes, Epsom Derby, Irish Champion Stakes and International Stakes. He was the first horse in the racing history to win the Guineas, Derby, and Prix.
The American champion, Zenyatta, had a career of 20 races that spanned four seasons with just a single defeat. It is one of the highest achievements ever made by any other race horse. Her greatest success was during the year 2009 when she beat the Kentucky Derby and Belmont Stakes winners to win the Breeders Cup Classic. She was the first mare to clinch the Breeders Cup and the first horse to win two races at the Breeders Cup meet. By a margin of an inch, she failed to retain the cup next year which is the only defeat of her career.
A Few More Famous Race Horses
In the history of thoroughbred racing, Frankel is considered as the best race horse. He had a career of fourteen races and he was never defeated. He clinched the 11 groups 1 win and the 2000 Guineas. As a four-year-old, he proved handy to take on longer distances which included 1 mile and 2 furlong International Stakes and Champion Stakes. Winx was defeated only once in a career that started in 2015 until her retirement in 2019. She was the finest race horse in the world with 33 consecutive wins. This includes 25 group 1 race titles and also the Horse of the Year award for the four years of her career. She is the most prolific winner in racing history.
One More Race Horse Leading The Pack
American Pharoah, the temperamental race horse, made history when he won the American Triple Crown 37 years since a race horse clinched the title. He was also the first Grand Slam champion in horse racing history when he clinched the 2015 Breeders Cup along with the Triple Crown. In his career, he just suffered one loss at the Travers Stakes. He bet his opponents by five and a half lengths in the Belmont Stakes.