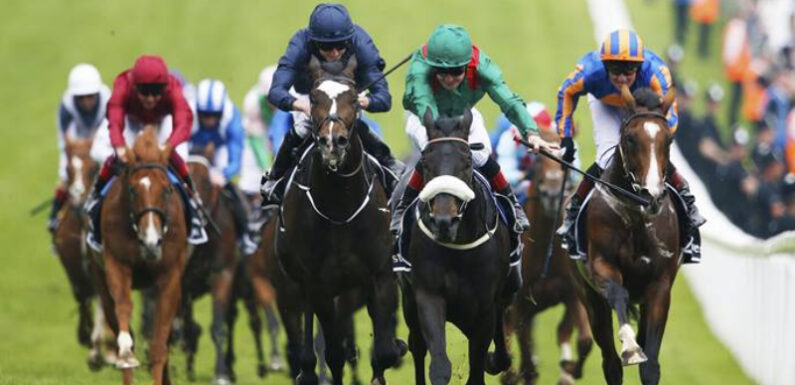 Horse Racing In The United Kingdom
Horse races are a popular sport across the globe and it has an illustrious and long history. The rich heritage is complete with amazing statistics and remarkable tales of victory that draws many fans. Horse meets and races are conducted all through the year and for certain places like Britain, horse racing is a part of the culture. Perhaps, Britain has played a crucial time in the development of the sport. It is deeply connected to the culture of people. And, when it comes to a sport where learning and making money is guaranteed. There are so many intriguing facts about the sport that is quite interesting to learn.
Football is the most favourite sport in Britain and horse racing stands second. There would be over 6 million attendees at the race courses every year in the country. The popularity is widespread and it stands second in terms of spectatorship. People believe that horse races were invented in Britain, but that's not true. The modern-day version of the sport originated here. Horse racing has been happening from when the horses were tamed and domesticated. Way back in 4500 BC, Nomadic tribesmen had raced horses in Central Asia while Britain conducted its first official horse race in 200 AD.
The Money Behind Horse Races
Horse racing was taken to new heights when King James established Newmarket as a royal resort where racing horses began. Newmarket is now known as the headquarters of horse racing and the credit goes to King James and his son Charles II. There was such deep interest in horse racing that even the parliament had to refocus the attention to run the country rather than the race. Such interest in the game has made Britain the world leader in horse racing generating a revenue of more than 3.7 billion pounds. Popular events like the Cheltenham Festival and The Randox Health Grand National are watched and followed by millions around the world.
Newmarket is a venue for some of the prestigious flat turf races like the 2000 Guineas Stakes, Epsom Downs, Investec Derby, and QIPCO 1000. Flat races have heavy prize money compared to Jumps. The most popular races are flat turf events. The popularity is widespread but less than 5% of games are televised. The best way to enjoy this sport is to be present at the race course. To see the action live is how you can enjoy all the thrills and entertainment of a horse race.
Other Interesting Facts
Interestingly, horse racing was once banned during the reign of Oliver Cromwell and the majority of the horses were claimed by the state. This led to a big blow for the British horse racing industry but that was only temporary. Horses were initially bred for war. Thoroughbred bred horse racing arrived in Britain in the 17th and 18th centuries. But they were mostly bred for overseas war. Powerful and fast horses like Godolphin Arabian, Byerley Turk and Darley Arabian were allowed to breed with local mares to create a whole new thoroughbred lineage. These breeds continue to thrive even today.
A normal horse has a heartbeat of 60 to 100 bpm while taking rest, but a thoroughbred racehorse has a resting heart rate of about 40 beats per minute. Britain has over 450 professional jockeys and 300 amateur riders as per statistics in 2017. Being a professional jockey is a dream of many but not everybody gets to live a rider's life. Jockeys are indeed a very rare breed.