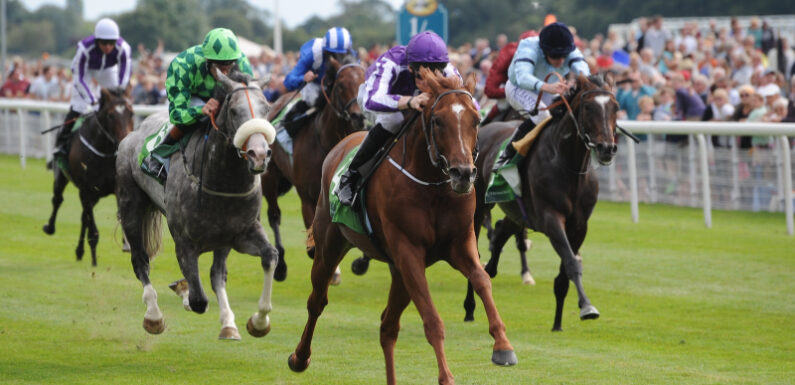 How Fast Are Race Horses?
Race horses are among the fastest animals in the world. A good race horse can complete a 100 meter race in half the time it takes for the fastest human runner to do so! Even if the human is running at top speed!
So, what makes race horses so fast? Let's find out!
Why Are Race Horses So Incredibly Fast?
Race horses are super-fast because of two reasons – biology and diet.
Genetically, horses are made for speed. Unlike mammals who have muscles in the lower leg, horses' legs are made of bone surrounded by tendons and ligaments. It is because of the tendons-ligament structure that horses run faster and steadier.
Race horses are even faster because of their diet. Owners feed runners with a diet that allows for quick energy release. This helps the horse run at top speed. Generally, race horse diets consist of:
high-quality proteins
fibre
starch
fat
Who Were Some Of The Best Race Horses?
The best race horses in time have been those with the fastest speeds. Among the most known race horses are:
Secretariat: A thoroughbred, he holds the record for the fastest race time on dirt. Secretariat won the first Triple Crown in 25 years back in 1973. He is also known for the best races of all time, which took place in Belmont Stakes.
Seabiscuit: Most known from the film starring Tobey Maguire was also one of the fastest race horses. The champion claimed the American Horse of the Year award in 1938.
Winning Brew: In 2008, the runner achieved the top race speed ever recorded over two furlongs. The speed was 70.76km/h, and it was recorded at the Penn National Race Course.
According to the Guinness World Record, the fastest race horse is Stone of Folca. He set the record in 2012 in the Epsom Dash, a five-furlong handicap sprint held in a maximum field of 20 with runners aged 3 or more. The Dash takes place at The Jockey Club's Epsom Downs racecourse.
Black Caviar, Valiant Pete and Man o' War are some other race horses known for their top speeds.